Tara graduated from Old Dominion University in 1987 with a Bachelor of Science degree in Dental Hygiene. She has experience in many facets of dentistry with a strong background in periodontal care, implants, and periodontal surgery, along with a vast knowledge of general and cosmetic dentistry. She promotes the importance of good periodontal health as it correlates to overall medical health and takes a personal approach with each patient and their individual care. You will find Tara to be gentle, caring, friendly and thorough.
Tara
RDH
Jane is our front desk coordinator. She has been involved in the dental field for many years and loves greeting our smiling patients as they walk through the door. Our patients love interacting with Jane and her extensive background in dental insurance claims has helped our patients receive their maximum benefits. Jane loves country music and has a passion for animals.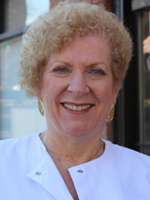 Jane
Receptionist
Sally is a Certified Dental Assistant and has been with Dr. Leo for over two years. Sally enjoys getting to know the patients and working with them during their dental treatment. Her friendly demeanor helps keep patients at ease during their appointments. Sally loves the beach, the Yankees and Country music- Kick the Dust up!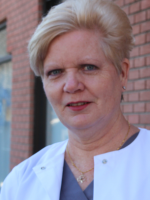 Sally
Dental Assistant
Victoria is a Certified Dental Assistant and has been with Dr. Leo for over six years. Victoria enjoys working in dentistry and is always a team player. She loves meeting new patients and makes sure our patients are comfortable while they are receiving treatment. She is also fluent in Russian. Outside of work, Victoria enjoys spending time with her husband and son. She also enjoys practicing yoga and pilates.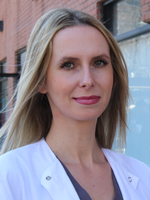 Victoria
Dental Assistant